News
Wabi Woolens News and Announcements
Updates
December 7, 2010
Sport Series jerseys have arrived and are currently being shipped to customers who placed a pre-order. See the new review by Brian Palmer at TheWashingMachinePost!
If you would like to receive a newsletter for new product or promotional announcements, please register your name and email address on this website.
November 16, 2010

Wabi Woolens Newsletter - Fall, 2010
***New Product Announcement and Special Pricing Below***

Fall Cycling - Mt. Tabor Park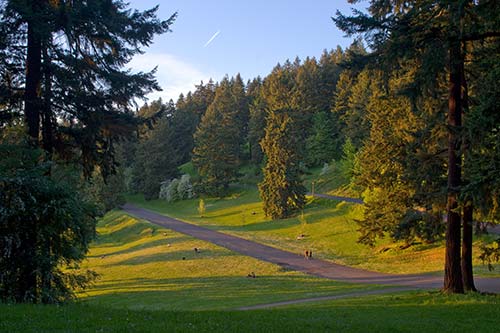 It is officially Fall, leaning towards winter. It is dark. Pitch black when the alarm goes off at 5:30, and still dark when I click on the flashers and roll out of the garage. Yet there is a definite beauty in the lack of light, a calmness on the streets of the neighborhood. The darkness seems to heighten the senses, yet the sounds and smells seem gentle and muted before the urgency of the frenetic urban commute takes hold on the city.

I have taken to leaving my house extra early these days, cycling an extended route to work. Whether or not this new routine will continue through Winter remains to be seen, but that is certainly the intent. A full hour's ride allows me to begin my workday with a clear head and a sense of accomplishment that no other type of commute could possibly touch.

The highlight of my ride, the urban escape that draws me out every day, is the beautiful, mystical Mt. Tabor, an extinct volcano that is now a 200-acre city park. The roads and trails than intertwine inside the park offer vast views of downtown Portland to the west and Mt. Hood to the east, as well as climbs to make a heartrate skyrocket and descents that command attention. On clear mornings, the sunrise over Mt. Hood is a glowing spectacle, but even on cloudy or rainy days the park holds many treasures. The ride through Tabor can be a leisurely spin to enjoy solitude in the mist and glowing streetlamps, or an intense interval workout, using the climbs to repeatedly push one's limits. Either way, it is a wonderful way to begin my day (after coffee, of course).

I hope you have your own version of Mt. Tabor, close enough to be readily accessible on your bike, but still a place that provides a quick escape, with its own beauty and challenges to cherish.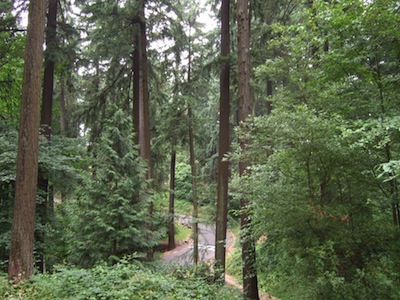 Sport Series - Introduction and Special Pre-Sale Pricing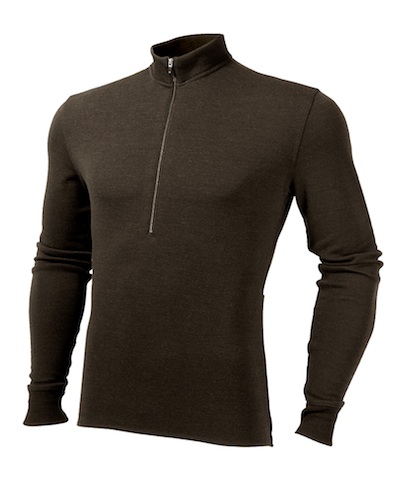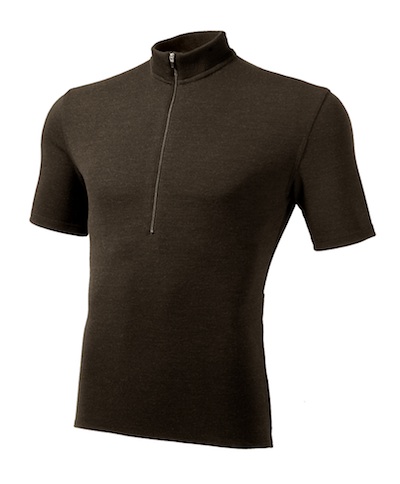 The introduction of the Sport Series merino wool jersey is a big deal here at Wabi Woolens World Headquarters - it is the next big step. Why another jersey? Good question; let me explain. The Sport Series is a lighter weight interlock wool that is machine washable. The fit is athletic, which is to say a trimmer fit than the original Wabi jersey. And for the first time, Wabi Woolens is offering a short-sleeved wool jersey, as the Sport Series fabric enables wearing a Wabi jersey in much warmer weather. In fact, these were tested extensively this past summer in temps approaching 90 degrees, for those wool lovers who keep the faith year-round.

I'll make no bones about it, the Wabi Woolens Sport Series jerseys are designed to compete against the top brands in the world, while still offering the defining characteristics of a Wabi Woolens jersey: classic design, subtle styling, and unbeatable quality of fabric and production - all made in the U.S.A. The idea of the Sport Series is to appeal to performance oriented cyclists who are accustomed to the fit of lycra but may be interested in the benefits and luxury of merino wool. Check the website to learn more about the new Sport Series from WabiWoolens.

After much fine-tuning and several delays, they are almost here, being sewn as this is written. ETA is the first week in December, but leave some wiggle room there. The fabric is more expensive than the original fabric due to the extra processing required for machine washability, so the price will be higher by ten bucks. To honor my Michigan roots by paraphrasing Henry Ford, they are available in any color you want, so long as it's black. Special pre-sale pricing in the newsletter is my way of trying to offer a benefit to you for reading this far, and it was very successful last time around. As subscribers to this newsletter, and most likely Wabi wearers already, you have first shot at these jerseys and this offer will not be repeated.

Here's the deal: for four days only, from November 16-19, you can purchase a Wabi Woolens Sport Series jersey for $30.00 off the retail price when you use the promo code "SportSeries10" at checkout. If you are reading this, after the 19th, you can use the same code to get free shipping on the Sport Series jersey pre-order until December 4.

This is a very small run, unfortunately, and sizes are limited. If you wear a small or 2-3XL, or even a Tall size, you should know that only a handful will be available - first come, first served, as they say. The next production run will be in the late spring with an additional color available, if all goes according to plan.

Special Edition - Orange/Navy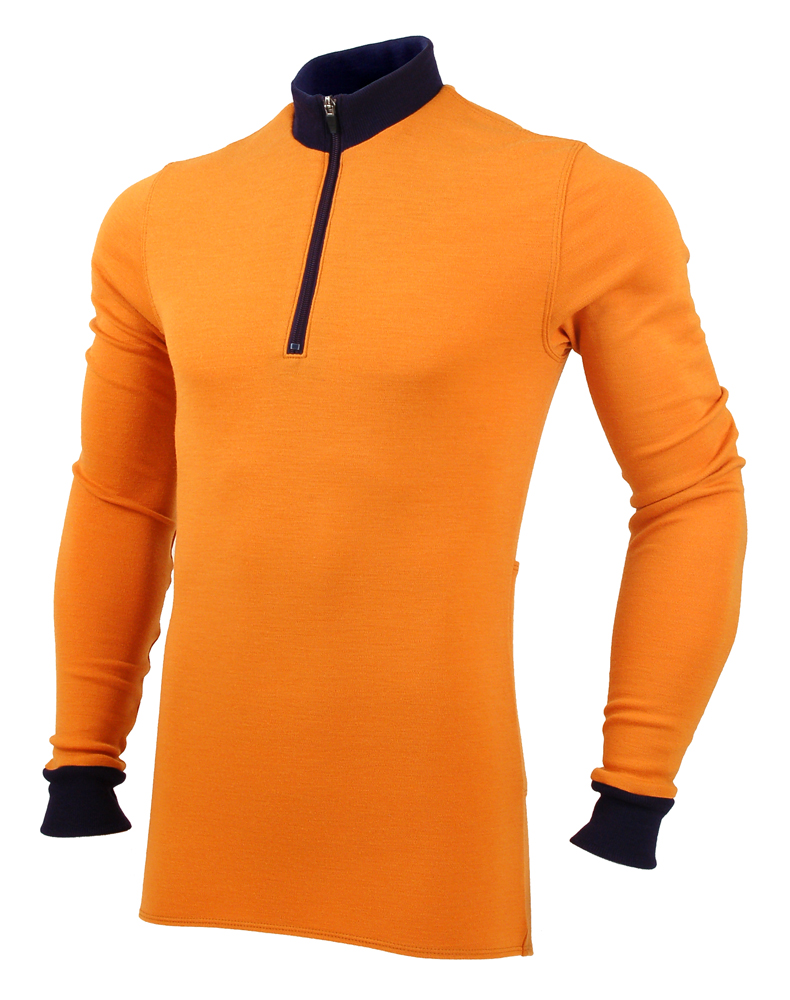 One last thing: we had enough orange fabric left over to pair with the navy trim and make a limited run of stylish jerseys. I think it makes for a fantastic color combination and I hope you like it as well. These are going quickly, with some sizes already sold out.
Get out on your bike and embrace the weather. You'll feel better for it.

Cheers,
Harth
February 1, 2008
Sellwood Cycle Repair (7639 SE Milwaukie Ave Portland, OR 97202 503.233.9392) is now carrying Wabi Woolens Cycling Jerseys.